Côté Bougie Scents Of Morocco
Tussen creatie en vervaardiging worden alle kaarsen gemaakt in de werkplaatsen van de Sidi Ghanem-showroom. Maar het isin het buitenland dat de grondstoffen slim worden gekozen en teruggebracht. Van de stad Grasse (Frankrijk), wereldhoofdstad van parfum, voor de geuren van oranjebloesem, rode amber, wilde vijg of koninklijke jasmijn. Uit Italië voor de pure katoenen lonten, die elk met de hand worden rechtgetrokken, en de Verenigde Staten voor sojawas of Egypte voor een paraffinewas van hoge kwaliteit zonder zwarte rook en optimale diffusie van het parfum. Omdat alles hier de natuur en het milieu respecteert. De materialen en producten zijn nobel en houden vast aan zowel oosterse inspiratie uit het verleden als aan de huidige trends. Het zijn deze filosofieën die deze familie van ondernemers nooit hebben verlaten en hun succes hebben gemaakt.
Oorspronkelijk in 2003, begon Saïda Kadiri haar carrière vol passie met het creëren van exclusieve modellen van kaarsen en theelicht in ontelbare vormen en kleuren. Twee jaar later besloot zijn zoon, Omar Benabberrazik, opgeleid in marketing, zich aan te sluiten bij het concept. Saïda, nog steeds verantwoordelijk voor het ontwerp, stelt zich haar nieuwe prototypes voor die, eenmaal voltooid, aan de rest van het team worden voorgelegd. Net als bij gezinsherenigingen wordt elke beslissing na overleg genomen. Communicatie, export, marketing, zorg voor ontwerp, producten en materialen werken allemaal samen om elke strategie voor elk van de nieuwe producten van het merk te ontwikkelen.
Alle geuren komen uit de natuur, maar ook van Côté Bougie! De referentie van de kaars om te meten, af te nemen volgens de verlangens en de grote momenten van het leven.
Aanbieding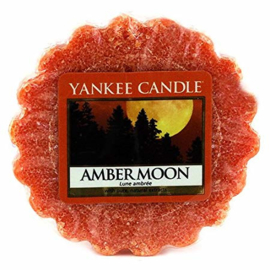 Yankee Candle Tart Amber Rose
€ 1,99
€ 1,10